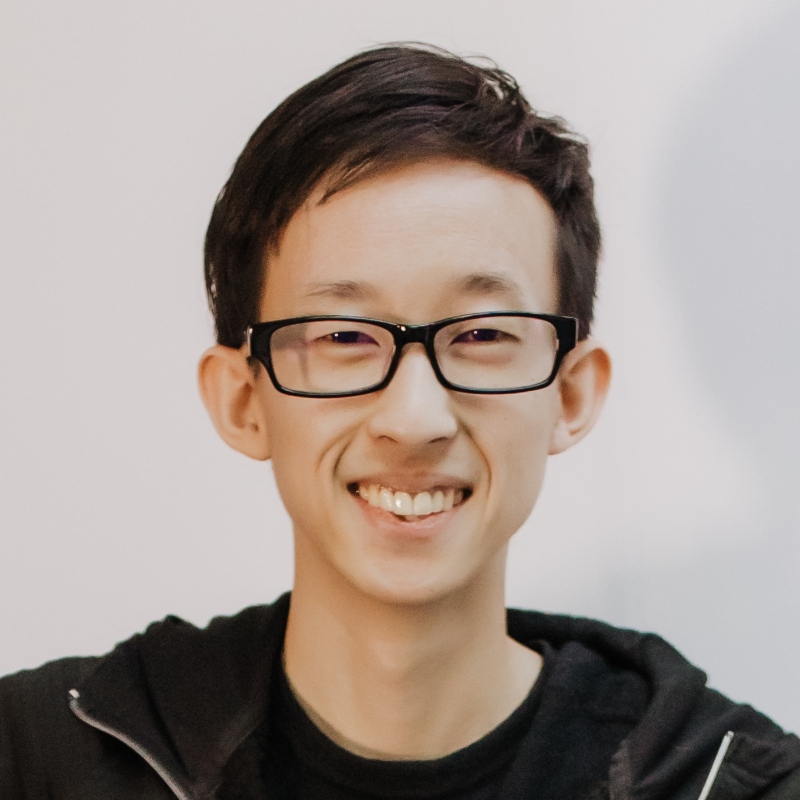 Andy Zeng
I am a research scientist at Google Brain working on machine learning, computer vision, and robotics.
My research focuses on robot vision, manipulation, and deep learning, to enable machines to intelligently interact with the physical world and improve themselves over time. These days, I am particularly interested in how robot learning can benefit from the knowledge stored across Internet-scale data. Formal bio here.
Andy Zeng is a Senior Research Scientist at Google Brain working on computer vision and machine learning for robotics. He received his Bachelors in Computer Science and Mathematics at UC Berkeley '15, and his PhD in Computer Science at Princeton University '19. He led machine learning and perception as part of Team MIT-Princeton at the Amazon Picking Challenge '17, winning 1st place (stow task) worldwide. Andy is a recipient of several awards including the Best Paper Award at T-RO '20, Best Systems Paper Award at RSS '19, Best Systems Paper Award from Amazon Robotics '18, and has been finalist for Best Paper Awards at conferences CoRL '21, CoRL '20, ICRA '20, RSS '19, IROS '18. His research has been recognized through the Princeton SEAS Award for Excellence '18, NVIDIA Fellowship '18, and Gordon Y.S. Wu Fellowship in Engineering and Wu Prize '16, and his work has been featured in many popular press outlets, including the New York Times, BBC, and Wired.
Github • G. Scholar • LinkedIn • Twitter
Email: andyzeng at google dot com
News
2022 Jun
2022 Feb
2021 Nov
2021 Oct
2021 Apr
2020 Nov
2020 Jun
2019 Jul
2019 Mar
2018 Oct
2018 Oct
2018 Sep
2018 Apr
2017 Jul
2015 Oct
Research
Invited Talks
2022 Jun
2022 Apr
2021 Jun
2021 May
2021 Feb
2020 Jul
2020 Jul
2019 Oct
2019 May
2018 Jun
2017 Nov
Services
Co-Organizer, RSS 2022 2nd Workshop on Scaling Robot Learning
Co-Organizer, CVPR 2022 Tutorial on Vision-based Robot Learning
Co-Organizer, ICRA 2022 Workshop on Scaling Robot Learning
Area Chair, CoRL 2021, CoRL 2022
Session Chair, ICRA 2021, ICRA 2022, RSS 2022
Co-Organizer, RSS 2021 Workshop on Advancing Artificial Intelligence and Manipulation for Robotics
Reviewer, RSS, CoRL, IJRR, RA-L, ICRA, NeurIPS, CVPR, IROS, ECCV, ICCV, SIGGRAPH, PR Journal, Eurographics, TMM, TIP, CASE, TCSVT
Co-Organizer, CVPR 2016 Workshop on 3D Deep Learning